Windshield Repairs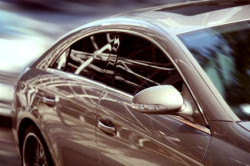 When you're out on the road, there's no telling what might happen to cause damage to your vehicle's windshield. Even careful drivers can't always escape fender benders, flying rocks, and other debris. If your windshield has recently been chipped or cracked, it's important for you to seek windshield repairs right away. Without timely windshield crack repair, your windshield could become even more damaged, and could even shatter! That's a dangerous risk for any driver to take. Fortunately, you can count on the windshield repair pros at MDR Glass & Mirror to provide you with fast, effective repairs that will restore your windshield to perfect condition. To learn more about your options for windshield chip repair and more, contact us right away!
If the windshield in your vehicle has been damaged in some way, your first reaction may be to start worrying about replacement costs. Before you jump the gun and start panicking over prices for new windshields, you should consider your options for auto windshield repair at MDR Glass & Mirror. In most cases, windshield glass repair is much more affordable than total replacement, and just as effective. Other benefits of chipped windshield repair include:
Safety—A chipped or cracked windshield may not look like much of a threat, but even a fender bender or bad weather can turn a small crack into a much bigger problem. To ensure that your windshield doesn't spiderweb completely, you should to turn MDR Glass & Mirror for windshield repair right away. Our services will ensure that your windshield is intact and that you and your passengers are as safe as possible.
Citation prevention—Cracked or chipped windshield glass can impair your ability to see the road clearly, and not getting these cracks or chips fixed right away can even result in a ticket. Seeking windshield chip repair from the pros at MDR Glass & Mirror will ensure that you don't receive a citation from law enforcement for driving with a windshield obscured by cracks.
At MDR Glass & Mirror, we extend our windshield crack repair services to cars, trucks, motorcycles, RVs, semitrucks, and boats, too. Using a strong epoxy resin, we can easily repair most small cracks and chips, leaving your vehicle's glass smooth and flawless. When you turn to us for assistance, we'll thoroughly examine your vehicle to make sure that chipped windshield repair is the right course of action. If it is, then we'll provide you with some of the fastest and most affordable repairs in the Prescott area. In many cases, we can provide customers with same-day service. For your added convenience, we provide mobile windshield repair, so you can get your window repaired at any time without disrupting your schedule!
Windshield Replacement
In addition to offering careful windshield repairs, the licensed, bonded, and insured technicians at MDR Glass & Mirror also provide windshield replacement services. If the damage to your vehicle's windshield is too extensive for repair, you can rely on our windshields replacement pros to provide you with expert installation. We'll remove your existing windshield, making sure that we vacuum up any broken glass, and provide you with a new windshield made from top-quality glass. To speak to one of our technicians about your options for windshield replacement or repairs, call or e-mail us today. Our windshields replacement services are second to none!
windshield crack repair
chipped windshield repair
windshield repair
windshield chip repair