Window Glass Replacement
Is a broken window pane threatening the security of your home or office? Are the windows in your office old and susceptible to drafts? Has a storm recently damaged or cracked one of the windows in your apartment building? If your answer to any of these questions is yes, then the time for window glass replacement or repair is right now. MDR Glass & Mirror is your best bet for window glass repair and replacement services in the Prescott area. With over 40 years of hands-on experience in the windows glass replacement and repair industry, we've honed the skills necessary to handle jobs of all varieties. Whether you need to replace window glass in your home foyer or install window glass in your office building, we're here to meet your every need and provide you with a beautiful finished product. Contact us today to find out more about our window glass installation and repair options!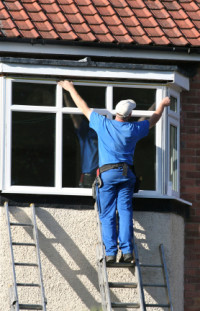 Replacing window glass is no easy task, and attempting to do so on your own could lead to serious personal injury, not to mention the fact that a botched job can threaten the security of your property. That's why it's imperative for you to seek out professional window glass replacement or repair services. When you turn to the licensed, bonded, and insured technicians at MDR Glass & Mirror to repair or replace window glass in your property, you'll benefit from:
Increased energy savings—Old or broken windows can cause your energy bills to rise significantly because they allow for heated or cooled air to escape your property. The sooner you contact MDR Glass & Mirror for window glass repair or replacement, the more money you'll save on your energy costs.
Increased property value—Window glass replacement can help keep the value of your property high, and that will mean more money for you if you decide to sell at some point down the road. By quickly addressing any problems with your windows right away, you'll be investing in your future.
Enhanced security—Simply put, damaged or broken windows are a threat to your home or office's security. Calling on the window glass installation and repair pros at MDR Glass & Mirror as soon as possible will help protect your building from the elements, animals and insects, and even intruders. If you're dealing with an emergency situation, you can turn to our team at any time to provide you with last-minute services. We even offer board ups in a pinch, so call now for comprehensive window glass repair!
Whether you hire us to complete window glass repairs or installation, you can rest assured that you'll get fair rates and fast service. Contact us today for more information about repairs to your windows. We provide free estimates for our windows glass repair and replacement services, so there's no reason to wait! 
Window Glass Repair
Replace Window Glass
Window Glass Installation