Glass Displays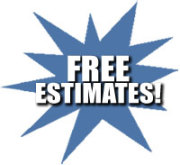 Do you own or manage a business that requires glass displays to show off your merchandise? From retail store displays to jewelry showcases, display cases are essential to many types of commercial businesses. If you're in the market for a new glass display cabinet or you need repairs or replacement for broken or damaged glass display cases, you can turn to the pros at MDR Glass & Mirror for help. We provide professional glass display repair and replacement services for business owners throughout Prescott and the surrounding areas, and we can't wait to extend our glass services to you. With our experts on your side, your glass displays will stay in beautiful condition. Call us today to get a free estimate for custom display cases or any of our other repair and replacement services!
Store displays that are broken or poorly constructed are not only uninviting but also pose a significant safety risk to your customers. That's why it's important for you to contact the glass experts at MDR Glass & Mirror for assistance with your damaged glass display cases. Our team of licensed, bonded, and insured technicians has over 40 years of experience to rely on, and that means you can trust us to handle both glass display repair and replacement tasks for your commercial space. Whether you're installing a new glass display cabinet during a remodeling project or you need a replacement or repairs for existing glass displays that have been scratched or damaged in some way, we're here to offer you fast, affordable service. Don't let your business suffer due to damaged jewelry showcases or scratched retail display cases.
Glass Display Shelves
At MDR Glass & Mirror, we do so much more than repair and replace glass cases for display. We're also Prescott's answer for quality glass display shelves. Glass display shelving can provide you with more room to show off your merchandise without using up other valuable space, and for homeowners, glass shelves can offer beautiful display space for pictures, decor, and more. If you're interested in installing new glass display shelves or you need repairs for an existing glass display shelf, we're the pros you can rely on for efficient, effective results. There's no job too big or small for our team, and we'll make sure that you get the high level of service you deserve.
To learn more about your options for glass shelves or glass displays, contact MDR Glass & Mirror today. We're your go-to source for quality glass at an affordable price! 
glass display cases
custom display cases
store displays
glass cases for display