Glass Cutting Service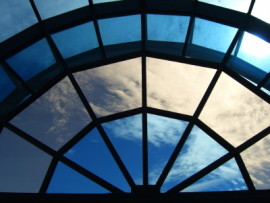 Are you thinking about adding a custom-cut glass shelf to your home or commercial space? Has the time come for you to replace the glass in your family's curio cabinet? Would round glass tabletops be the perfect addition to your restaurant? MDR Glass & Mirror is here to provide you with custom glass to suit all of your needs. Our custom glass cutting services are designed to meet your requirements for both aesthetics and functionality, and there's no job too complicated for our experienced glass cutting pros to take on. Whether you need a custom glass cabinet or new window panes, our team can provide you with some of the best products in the area. If you're looking for a glass company that can provide you with stunning creations and quality customer service, we're your best bet. Call or e-mail us right now to benefit from our glass cutting service!
When you need custom glass in the Prescott area, MDR Glass & Mirrors is one of the few glass companies that can provide you with high caliber service and precision-cut glass. Our glass cutting professionals have over 40 years of industry experience to rely on, and in that time we've provided custom glass cutting to countless numbers of residential and commercial clients. Our custom-cut glass services are ideal for:
Display cases
Tabletops
Mirrors
Shelves
Countertops
Picture frames
Decorative panels
Interior and exterior doors
And so much more!
Unlike some glass companies that limit their services to a few shapes or sizes, there's no glass cutting task that's beyond the expertise of the pros at MDR Glass & Mirror. Our team will create a custom product that's functional, visually appealing, and matched to your specific requests. No matter what kind of glass cutting task you place before us, we'll approach the work with great care and efficiency, offering some of the fastest and most reliable results available in the local area.
Affordable Custom Glass Cutting
If you're searching for a glass company that will offer you impeccable results for a rate that won't blow your budget, MDR Glass & Mirror is everything you've been looking for. As a family-owned glass cutting company, we know how important fair prices for quality products are, and that's why we're proud to offer some of the best rates for custom glass cutting in the Prescott area. Contact us today to speak with one of our technicians about your design ideas and get a free estimate. Even if you aren't sure what type of custom glass you need, our experts will be able to walk you through your options and help you make the best choice for your home or commercial space.
Glass Cutters
Specialty Glass Company
Cut Glass Company
Custom Glass Replacement