Door Glass Replacement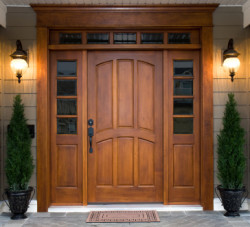 When the glass in your doors gets damaged or cracked, replacing it right away should be your top priority. Otherwise, you run the risk of personal injury, not to mention becoming a target for thieves. Fortunately, you can always turn to the glass replacement pros at MDR Glass & Mirror when you need replacement services for broken glass in your doors. We provide door glass replacement for both home- and business owners in the Prescott area, and our team of qualified technicians is always ready to help you protect and secure your property. We can even provide emergency services for customers with immediate door glass replacement needs. Don't wait another minute to contact the glass door repair and replacement professionals at MDR Glass & Mirror!
As a family-owned company, MDR Glass & Mirror is committed to providing our customers with some of the most comprehensive door glass replacement service in the Prescott area. When you turn to our glass replacement professionals for assistance with broken or damaged door glass in your home or business, you can expect nothing but superior service from start to finish. We can offer glass door repair and replacement services for:
Storm doors
French doors
Patio doors
Sliding glass doors
Entry doors
And more!
No matter what type of replacement door glass issue you have, you can depend on our licensed, bonded, and insured technicians to deliver the service you need when you need it the most. We offer both clear and sandblasted glass for your privacy needs, and because ensuring your complete satisfaction is our top priority, we offer a number of different service options for your convenience. When you need door glass replacement, you can bring your doors and existing glass to us or our team will come to you. We'll do whatever it takes to meet your needs, and we'll always strive to keep your costs low!
Entry Door Glass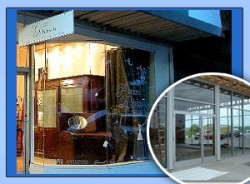 The front door to your home or commercial space can speak volumes about what's inside. To impress visitors to your home or customers at your business, you need flawless entry door glass. If you're looking to upgrade the look of your entry doors or you need replacement services for broken glass panes, call in the front door glass experts at MDR Glass & Mirror today. Whether you're looking for something simple and durable or you want decorative doors, our team can supply you with the right entry door glass for your property. To learn more about your options for custom glass doors or to schedule an appointment with one of our front door glass pros, pick up the phone and call us today. Let us help the entryway to your home or business stand out!
glass door replacement
replace sliding glass door
replacement door glass
sliding door glass replacement