Commercial Glass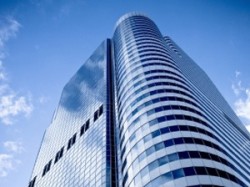 As the owner of a restaurant, bar, or other type of commercial space, you know how important it is to make a good first impression on visitors to your property. That's why it's essential for you to make sure that the windows, doors, display cases, and other commercial glass items in your space are in perfect condition at all times. Whether you need repair or installation for commercial door glass, window panes, or a glass shelving unit, MDR Glass & Mirror is here to help. We provide professional repairs, replacement, and installation services for a wide range of commercial glass items. To learn more about your glass options for commercial windows or doors and more, get in touch with our team today!
Depending on the type of commercial space you own, there are many areas of your business that may require glass. From storefront doors to glass display shelves, you're likely to need glass repair or replacement services from time to time. Fortunately, you can count on the licensed, bonded, and insured glass experts at MDR Glass & Mirror to provide you with top-notch service and quality products no matter what type of glass service you need. We offer various glass types and brands, including Herculite, Lexan, and Plexiglas. You can depend on us for installing, replacing, or repairing:
Commercial entrance doors
Commercial windows
Storefront glass
Glass display cases
Glass shelving
Glass panels
Sliding glass doors
And much more!

MDR Glass & Mirror is your source for all types of glass repair and replacement services, so don't hesitate to contact us when you're in need. With over 40 years of experience in the business, our team has the expertise necessary to ensure that your commercial space looks great at all times. From commercial windows to commercial entrance doors, we have you covered.
Fast Commercial Glass Services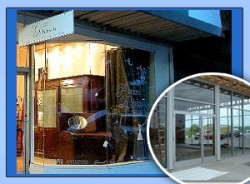 When there's a problem with your commercial glass doors or windows, getting repairs or replacement service right away is in your best interest. Leaving cracked or chipped glass for any amount of time will not only detract from the look of your space but it will also pose a safety risk to anyone who visits your property. When you call on the glass experts at MDR Glass & Mirror to fix or replace the glass in a commercial door or window, you'll benefit from our commitment to providing some of the fastest service in the Prescott area. As a family-owned company, we know how important it is for you to present your business in the best light, so we'll make it a priority to attend to your commercial glass needs as soon as possible and get your space back to looking professional again once more. Call us today for a free estimate!
glass panels
window glass
glass companies