Auto Glass Repair
While car windows and windshields can often withstand rough weather or wear and tear from heavy driving, sometimes damage to your auto glass is unavoidable. Whether it's due to vandalism or a stray rock from the highway, there's a good chance that one of your windows or your windshield will become damaged at some point during your time on the road. Fortunately, you can count on the window repair pros at MDR Glass & Mirror to provide you with swift solutions to your broken or cracked auto glass. Our auto glass repair experts can provide service to drivers throughout the Prescott area, so turn to us whenever you need auto glass repair or replacement services!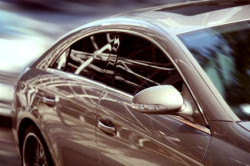 While some car window repair companies restrict their services to just a few makes and models, that's not what you'll find when you hire the automobile window repair pros at MDR Glass & Mirror. Our car window replacement and repair professionals can offer services for makes and models of all varieties, and we're proud to extend our auto glass expertise to motorcycles, RVs, semitrucks, and boats. Whether your auto glass has been damaged by a flying rock, a fender bender, or vandalism, you can count on our auto glass repair team to handle the job with precision and care. Because we're a complete mobile unit, you don't have to worry about changing your schedule to come to us. Our mobile auto glass experts will come to you, providing you with efficient, professional auto glass chip repair that you can depend on.
Auto Glass Replacement
In addition to window repair, the pros at MDR Glass & Mirror also provide auto glass replacement services. While some cracks and chipped windshields and window glass can be salvaged through car window repair, there are others that require complete automotive glass replacement to be safe. With a large crack or chip in your windshield glass, you may put yourself or your passengers at risk due to weakened glass that can shatter, and there's no reason to take a chance when our automotive glass experts can easily and affordably replace the glass in your vehicle. When you turn to us for car window replacement, you can look forward to getting comprehensive service. Not only will we remove your existing glass with care, but we'll also vacuum up any broken glass that results from replacing your windshield glass or car windows. If you're in need of expert window repair or replacement at an affordable rate, we're the auto glass specialists you can trust to offer you quality results. Call or e-mail us today to get your free estimate or to schedule service!
car window repair
auto glass replacement
window repair
auto glass crack repair